>
>
Halt-boord plan with 'Momiji' Robatayaki dinner and snack breakfast
Overnight Stay Plan
宿泊プラン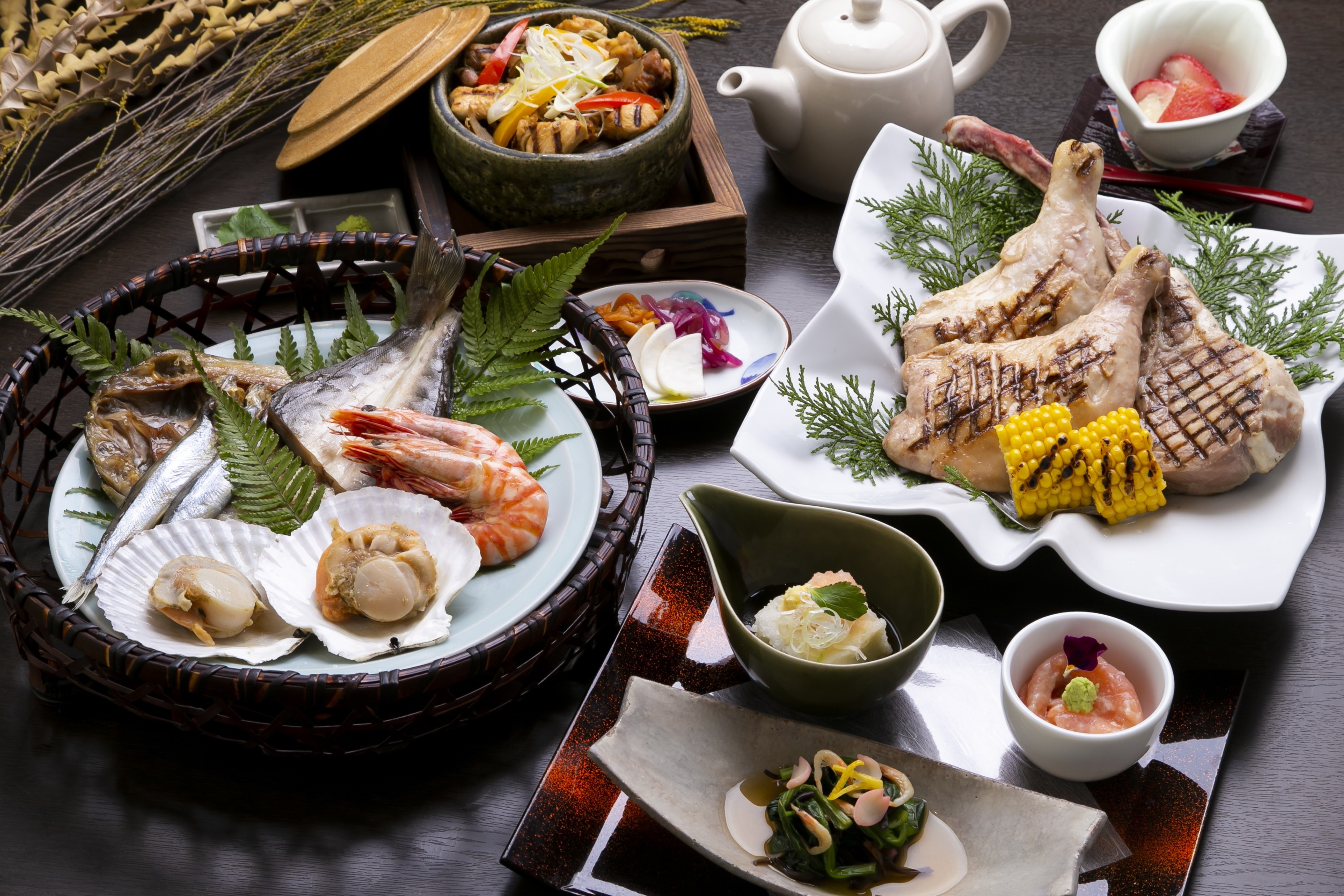 Halt-boord plan with 'Momiji' Robatayaki dinner and snack breakfast
The package includes the dinner course, showed in the gallery, in 'Momiji' restaurant where opened on 1st March 2020.

Free snack breakfast offered for all guests, such as baked bread and beverages in Miyama Furin.
*Please remind that no butter, jams and etc. are available there.

■Dinner detail
Dinner course in 'Momiji' Robatayaki restaurant.
Table-roast style dishes, Dried horse mackerel from Odawara, Combined dishes of spit‐roasting, the special salad with 'Himeno' Tofu, which produce from Hakone Oohiradai, Roast rice-ball, etc..
*The image of dinner is an amount for 2 people.
*Dinner menu may change with the seasons.
*Dinner course for children is same to adults.
*Available time: 17:00 ~ 21:00
*The last order time is 20:30
*We hand over the dinner ticket to guest when check-in.

◆100% natural Open-air Onsen is installed in the public hot spring.
◆We use Tatami for all room's floor.
*2 beds set in each room basically. Adding futons is self-service when guests stay more than 3 people.
*No private shower room inside rooms. Private toilet is included.
◆Free WiFi for the lobby space. All rooms are Non-Smoking.
◆Free parking space is available , but reservation in advance is needed. Unavailable after check-out.


Room rate12,250JPY (Inc. TAX)~ per adult